Manage Cookies
You can control how we use cookies on your device and browser.
What are cookies?
Cookies and tracking technologies are small text files saved on your device when you use a web browser. Some cookies are essential for you to use our site, while other cookies collect data about your browsing habits. We use this data to give you the best experience.
Marketing
We use marketing cookies to deliver ads we think you'll like.
For example, marketing cookies let us show you personalized Honey ads based on your interests.
Performance
We use performance cookies to understand how you interact with our site.
For example, performance cookies help us learn which parts of Honey are the most popular and which parts we could improve for you.
Functional
We use functional cookies to customize your experience.
For example, functional cookies let us remember your preferences like language, country or region and text sizes.

Essential
We use essential cookies to make our site work for you.
For example, essential cookies let you securely sign in and browse our site. These cookies help us keep your account safe and prevent fraud.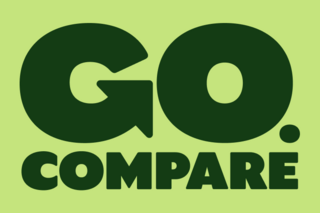 GoCompare Car Insurance Vouchers, Discount Codes, and Deals
Apply all coupons in one click
The Honey extension applies coupons at checkout and adds the best one to your cart.
1 Available Coupon
TOP COUPON

Free £250 Excess Cover

Earn

Honey Gold rewards is one of the best parts of Honey. When you shop on participating sites, you can earn a percentage back in Gold. You can redeem your Gold for gift cards.

Cash Back on eligible GoCompare Car Insurance purchases

*Reward based on subtotal of (excludes taxes & fees). Honey account required.

Terms apply.
Shop Exclusive Offers, Price Drops, and Collections
Take PayPal Honey with you to 30,000+ sites
Did you know we automatically try coupons on store sites? Add our extension and let us do all the work for you.
Currently, we only support Chrome, Safari, Firefox, Edge, and Opera.
More Information from GoCompare Car Insurance
We try to make sure all the info shown here and under "FAQs" is accurate. However, all details, including specifics around store programs, policies, offers, discounts, incentives, and rewards programs, are provided for informational purposes only, subject to change, and may be inaccurate or out of date. You can check the store site for the most current info and full details.
| Coupon Codes | Total Offers |
| --- | --- |
| 1 | 2 |
FAQ's
Does GoCompare Car Insurance have any working coupons right now?
We've recently found 1 active coupon at GoCompare Car Insurance. To see if the coupon is still active, add items to your cart and we'll see if it applies to your purchase.
Additional information from this store
GoCompare Honey Gold Terms and Conditions:
Please note quotes are not eligible for Honey Gold. You must go straight from the Honey website through to the GoCompare website Car insurance page, generate a BRAND-NEW QUOTE and purchase your Car insurance policy immediately. Editing or using a previously saved quote from your GoCompare account will not track. If you, or your insurer, cancel your policy before Honey Gold is deposited in your Honey account, then you will not be eligible to receive Honey Gold. Honey Gold will only be rewarded if GoCompare are able to link your purchase to the Honey website. This means you must: 1. Log into your Honey account 2. Click from Honey directly to the GoCompare website Car insurance page: and 3. Generate a brand-new quote and make your purchase immediately (meaning in the same session and without exiting your browser) When purchasing please ensure you are not using ad blockers or cookie blockers, and this will prevent the sale from being tracked and may mean you are not eligible for Honey Gold to be paid out. Using a promotional/voucher code not posted and approved by Honey. Any purchases made on the GoCompare.com website via the Honey link will be subject to the Honey Terms and Conditions https://help.joinhoney.com/category/12-honey-gold and GoCompare.com Terms and Conditions which can be found on the GoCompare.com website. If you, or your insurer, cancel your policy before Honey Gold is deposited in your Honey account, then you will not be eligible to receive Honey Gold. In the event of any queries about your Honey Gold please contact Honey Customer Support as the insurer or GoCompare will be unable to deal with this type of query.
GoCompare Honey Gold Terms and Conditions:
This programme is being monitored. Honey members transacting fraudulently with this retailer will have their membership terminated immediately and may have their details passed to the authorities for further investigation. Honey Gold may initially track at a lower rate. This will update to the correct rate upon confirmation. Honey Gold will be paid into your Honey account within 150-180 days of your policy purchase date, and once GoCompare is able to verify a qualifying purchase. Quotes that do not convert to a policy will be declined after 150 days of being generated. GoCompare Car Insurance Honey Gold can be earned simply by clicking through to the merchant and shopping as normal. GoCompare Car Insurance Honey Gold is available through Honey on genuine, tracked transactions completed immediately and wholly online. Honey Gold rates are subject to change both up and down. From time to time information displayed here may be out of date. Please see Honey's full Terms and Conditions page for further information. Recurrences on the amount of purchases that can be made while earning Honey Gold may be limited. This merchant calculates Honey Gold excluding VAT, delivery and any other charges. Transactions for this merchant should appear as pending within 24 hours. They will remain at this status until the retailer confirms that we're eligible for Honey Gold. Once this happens your purchase will reach the confirmed stage of your account. When the merchant then pays us the Honey Gold, we can make this payable in your account. The vast majority of transactions from merchants track successfully, occasionally a transaction may not get reported. If you believe this to be the case, please submit a "Missing Honey Gold" query within 30 days of the transaction, we will be unable to chase up claims older than this.