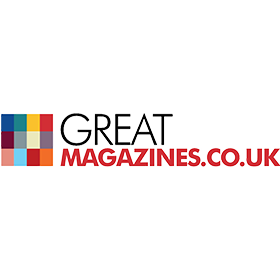 Visit Store
Great Magazines UK Coupons, Promo Codes and Deals
18 Verified Coupons
Get AA10 off MCN orders over AA30.
15% Off classic bike magazine subscription orders over AA40
Get AA5 off on Performance Bikes orders over AA25.
A2.50 off all magazines over A10
15% Off Bike magazine subscription on orders over AA40
15% Off on motorcylce magazine subscription over AA40
Get AA5 off Trout and Salmon orders over AA30, not available on Direct debit.
Get AA5 off on Classic Bike orders over AA25.
15% off AA40+ Practical Sports Bike Magazine Subscription.
15% OFF A Heat Subscription (print, digital or package)over the value of £25
Get an Extra 15% off Subscription for Classic Car Weekly Magazine.
15% Off on Subscription Orders of Country Walking Magazine Worth AA40 or More
A5 Off Ride orders over A25
Extra 10% Off all orders over 40.
Get AA10 off Grazia orders over AA50.
Christmas has begun at Great Magazines. Get 10% off magazine subscriptions with this voucher...