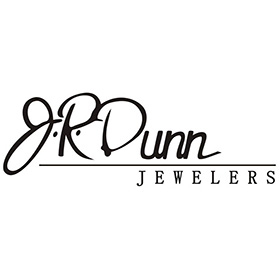 Visit Store
$0 avg. savings
Up to 5% Back
J.R. Dunn Coupons, Promo Codes and Deals
26 Verified Coupons

Up to 5% Back
Get 10% off engagement rings for Military only
Save up to 20% on designer jewelry and watches
10% - 15% OFF (ONLINE ONLY). SOME RESTRICTIONS APPLY. CALL 954-552-7937 FOR MORE DETAILS
Holiday Savings - Get 15% Off your order
$50 off $250 on Select regular-priced, in-stock Items Expires: limited time
$99.00 OFF purchase $500 or more
Get 15% off on purchase of $350 or more on in-stock items only.
Get a free Ivanka Trump Girl Up Bracelet.
$50 off and free shipping on items that are $350 off or more
$50 off regular priced items!
Get 18% off $499 or more using code MONDAY18 or 20% off $3999 or more using code MONDAY20....
Get 10% off your purchase. Offer valid for New subscribers only. Online only for in-stock purchases....
try this code, i got 20% off a really nice diamond necklace STEVE10
JR Dunn Jewelers: 12-15% Discount
Extending Savings! Get 15% Off dozens of jewelry designers
Get free overnight shipping on orders of $499 or more.
Get Free Shipping on your order!
Get a Free travel jewelry case with any John Hardy purchase. Limited Time Offer, Online John...
$106 Off TW STEEL CE1035 CEO Women's 45mm Rose Gold PVD Case, White Ceramic Bezel, Day/Date plus Free Shipping
$1368 Off Furrer Jacot 18kt Yellow Gold Wedding Band 7mm- Limited Quantity- Final Sale + Free Shipping
Free Standard Shipping on Orders of $99 or More. Continental United States only.
Get 10% Off When you Signup for Newsletter.
$450 Off Rhonda Faber Green Men's Black and White Diamond Fleur de lis ring Size 12 plus Free Shipping
25% Off Toy Watch Disco Jelly Watch yellow 41mm + Free Shipping
Up to $500 Gift Card immediately redeemable on purchase of a Diamond Engagement Ring (Diamond & mounting combination).
22% Off Black Enamel and Mixed Colorful Sapphires Ring by Designer Rina Limor 2.65tw + Free Shipping
Get 10% off your purchase when you sign up for emails. Some designer exclusions apply. See the site for more details.
40% Off Arman 22kt Yellow Gold Lotus Dangle Earrings .40tw Diamonds Plus Free Shipping
$1210 Off Robert Wander Crystal Candy 18kt Yellow Gold 30.72tw Beryl Cufflinks with 1.55tw Chocolate Diamonds plus Free Shipping