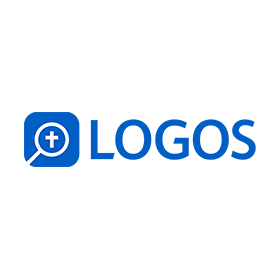 Visit Store
Logos CA Coupons, Promo Codes and Deals
26 Verified Coupons
Get 50% off Religious Tradition & Cultic Practice in Judges
Take 50% Off The Death Christ Died: A Biblical Case For Unlimited Atonement With Code.
50% Off "Music, Youth, and Education"
Get free download Learn to Study the Bible with Logos: Matthew 4:1-11 course.
Ancient Egyptian Literature, Volume 2 for only $19.95
Get George Eldon Laddas Theology of the NT for $29.95
Take 50% off the Analytical Bible Expositor: Mark
50% off Grammatical Concepts 101 for Biblical Hebrew
Get 50% off The Death of Meaning
50% Off The Scofield Reference Bible
Take 50% off Introduction to the Hebrew Bible
Get $40 off the Charles Finney Collection
Save 50% on Old testament survey
Get 50% off Acts 1-9: The Gospel Unleashed
50% off the Holman New Testament Commentary - Hebrews & James by Lea, Thomas D.
Get 50% off Discovering Christ in Revelation
Take 50% Off Thy Kingdom Come: Studies in Daniel and Revelation
Get 50% off Understanding Theology, Volume 1
Get 50% off Outlines of the Life of Our Lord
Get 50% off The Archaeology of Qumran and the Dead Sea Scrolls
Take 50% off Lewis Sperry Chaferas True Evangelism
Take 50% off Problem of the Process of Transmission in the Pentateuch
Get 15% Off Logos 5 with code
Take a 50% off Origins of Life
Get 50% off Jesus Up Close: Meet Him
Get a free R.C. Sproul's Crucial Questions Series (20 vols.)
Get 98% Off The Catholic Encyclopedia (17 vols.)
Save 33% on The Complete Works of Francis A. Schaeffer (5 vols.)
Get Over 50% Off Easter Resources Software Downloads
Get 26% Off Biblical Performance Criticism Series (4 vols.)
Get over 25% off 1,000 Bible Images. No coupon code required.
Logos March Madness - up to 75% off selected titles (www.logosmarchmadness.com)
Get up to 94% Off Sale Items
A dozen deals for a dozen days. Check back every day for limited-time savings! Start building your library with amazing deals for 12 Days of Logos!
Get up to 40% Off Pre Publication Specials
Get free 30 day Bible Study course when you sign up for email.
Save 97% on The Century Dictionary (12 vols.)