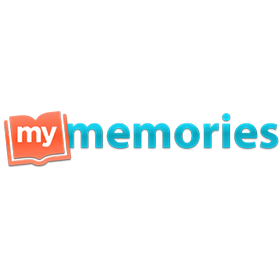 Visit Store
$0 avg. savings
Up to 5% Back
MyMemories Coupons, Promo Codes and Deals
28 Verified Coupons

Up to 5% Back
$10 Off My Memories Suite 3 and $10 off Coupon to be e-mailed to you!
Get 2 free products with a purchase of $1.99 Kapisorap & Art
$ 10.00 off My Memories Suite Scrapbook software
Get $10 Off the purchase of the My Memories Suite making the software only $29.99
$10 Off Suite 5 & a Free Photobook
Get 25% off My Memories Suite Software. Plus a $10 Coupon.
$10 off MyMemories Suite v2 Scrapbook Software This software also includes a $10 off coupon...
$10 off My Memories Suite software plus a $10 coupon to spend in the My Memories Suite store...
Get $10 Off My Memories Suite Software And Free Month Of Design Club
My Memories Top scrapbooking software $ 10 dollars off
$5 Off when you order $20 or more
$10 Off software purchase
Save $10 on My Memories Suite V5 Software and get $10 to spend on downloads
$10 off plus a $10 credit for free merchandise.
Get Free copy of the software for trial
Free 2 kits of Jingle All the Way with code
Get $10 Off Mymemories suite 7
Get $10 off My Memories Suit 8 software
Get a 26 Page Personalised Photo Book For Only £9.
Get a Free Gift with purchase from ADB Designs
Get $10 off the latest My Memories Suite Version 3 with this code, PLUS get $10 in free downloads!
Get $10 OFF on your purchase of MyMemories Suite v4
$10 off Digital Scrapbook Software & $10 store credit with Software Download!
40% off Purchase of $13 Clever Monkey Graphics
Save on your Order with code.
Download Free Kits - Selection Changes Often.
#1 Rated Digital Scrapbook Software
Get 5-20% Off all purchase in design shop + 8 Exclusive monthly kits + Megakit Bonus Valued at $50 when you Sign up for Deisgn Club.
Get 30% Off Bushels of Fun Quick Pages
Get $10 Off The Best Scrapbook Software. Click Here To Get Your Code Today!
60% Off Christmas Cluster Frames
Get 50% Off Damask Papers 6
Introducing MyMemories Suite 3
57% Off Digital Scrapbooking Kits Marta Designs Day after day