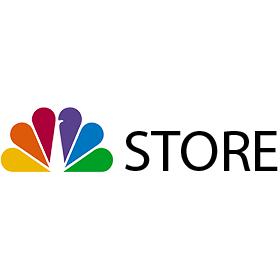 Visit Store
$0 avg. savings
- Cash Bonus
NBC Universal Store Coupons, Promo Codes and Deals
29 Verified Coupons
Save 40% on select Universal Studios DVDs - 30 Rock, The Bourne Trilogy, The Mummy, Pride ...
Get 36% off Jimmy Fallon Hashtag the Panda Costume
$5.98 DVDs from Universal Studios - Shop now!
Get up to 65% off Winter Blowout Sale items.
Shop the NBC Store sale - DVDs, apparel, and collectibles from $2.99
Heroes Action Figure Set - FREE Shipping & FREE Comic-Con Sylar - Shop Now
Get 15% off your purchase when you sign up for emails.
$10 Off Psych Pineapple Pajama Set
$15 Off Psych Pineapple Cookie Jar
10% off all olympic DVD's
25% Off on Love Games HBIC Tank
$10 Off the Dr. Who Election Tee
Your Olympics Headquarters! Free Shipping on Orders of $39 or More
Free pair of 2014 Olympics USA Gloves with purchase of $49 or more
Get $10 off 2007 Dillon Panthers State Championship T-shirt (Friday Night Lights)
Save 15% off on the Science of BSG book.
20% Off on Any Grimm Products
$10 Off 30 Rock I Want To Go To There Womens Junior T-Shirt
25% Off everything on 30 Rock today only
30% Off on Bobble & Mug Set
20% Off on Community merchandise
25% Off on Chuck Seasons 1-4 DVD Set
Buy two regularly priced shirts for $44 Total
20% Off on Office Dunder Mifflin Softball Shirt
Get the Hollywood Game Night Party Game for $12.99.
Get 10% Off The Office Products
Get a Free Dundie Award when you buy The Office Seasons 1-5 at 40% off
$8 Off Psych Pineapple Slippers and Foam Mitt Gift
Take $5 off a $35 purchase
Take $15 off $75 purchase
Free Shipping on orders $49