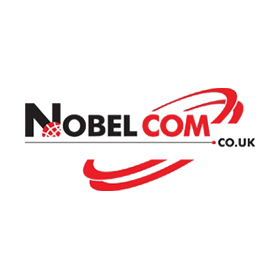 Visit Store
$0 avg. savings
Up to 5% Back
Nobel Com Coupons, Promo Codes and Deals
9 Verified Coupons

Up to 5% Back
Take 20% off During Anniversary Sale
10% off on all NobelCom phone cards. The discount cannot be used in conjunction with other...
Get 5% Calling Credit Bonus.
Get 5% Off Phone Cards and International Calling Cards
10% OFF NobelCom Phone Cards with code: NNC-1943204274 through 9.30.11 or later.
10% OFF Special ValentineAi?i?s Day discount
Call India for only $1.40.
Call Philippines for only 6.4.
Cheap calls to Nigeria 2.4 c/min.
Cheap Calls to China at 1.4 c/min.
Get 15% Off Your Second Order for New Customers
2x15% Sign-Up Bonus for Low Rates for Calling Sierra Leone
Get Free 2x 15% Bonus for your first 2 orders of Phone cards.
Low Rates for Calling Trinidad & Tobago
Sign-Up Bonus on Low Rates to Liberia
Get 15% Off Your First Order for New Customers