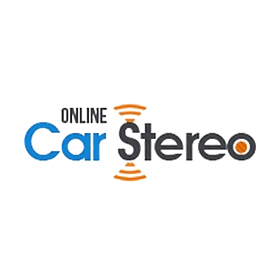 Visit Store
Online Car Stereo CA Coupons, Promo Codes and Deals
26 Verified Coupons
Get 10% off any MTX Audio Product
Get $100 Off orders over $900
Get 3% Off Boss Audio Systems.
Get 10% Off JL Audio Stealthbox Systems. Limited time offer.
Get Pioneer AVH-P4300DVD for $359 from now until Saturday.
Get 6% off any purchase this month.
New Year Clearance Sale! Get up to 70% off your purchase + Additional 3% off entire order with...
Get 50% off Dynamat sound solutions
Get 7% off All MB Quart Products.
Get 10% Off MTX Products.
Get 5% off car audio upgrade orders of $100 or more
Summer Sensation! Get 10% Off all Powerbass Car Audio Gears
$100 off orders over $900
6%off any car audio product.
Get 10% off all Massive Headphones with bluetooth enabled.
Get 5% Off everything during Warehouse Clearance Sale
Extra 6% Off All purchases. Limited time offer
Get $10 off the clearance price.
Get Free UPS Ground shipping on orders of $49 or more to all 48 Contiguous United States
Get up to 50% off Kicker accessories
35% Off Infinity Kappa 693.9iItem# 196646" x 9" 3-Way 330W Car Speakers + Free Shipping for all 48 Contiguous United States orders
Get up to 65% off Christmas deals
51% Off Kenwood 1000W MonoBlock Class D Car Subwoofer Amplifier (KAC8105D) + Free Shipping
Free Shipping to Continental US on Orders over $99
Memorial Day Sale! Get Free VR3-12 subwoofer with orders over $250.
32% Off 500W Mono Power Amplifier