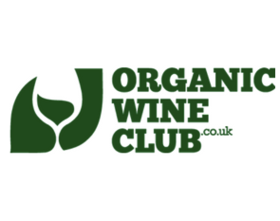 Organic Wine Club Coupons, Promo Codes and Deals
Honey automatically applies the best coupon code at checkout
See how it works
Get £20 Your First Order of Wine Case Worth £99 or More! Enter 2WINE During Checkout!
Discover Organic Wines! Drink Better Wines! Use This Voucher for Free Delivery: New2Organic!
Try a Bottle of Natural Wine for £10 with Free Shipping! Pick Your Wine Now!
Try A Sample Of Sulphite Free Wine For Less Than £10!
96 Flavours of Organic Wine Subscription! Get Your Personalised Wine Subscription - £79.99!
Everyday Organic Wines for a Better You! Under £9.90 a Bottle!
Healthier Wine Cases with No Added Sulphites from £47!
Free Delivery for All Orders Over £85!
Superb Wine Offers from £26! Save on Organic Wine Online!
Get Foundation Wine Course for £19.99! Learn More About Wine Online with 6 Easy Lessons!
Save 10% Off Personalised Wine Subscription! Have a Look What's on Offer!
Try Delicious Organic, Vegan and Natural Wines with Our Mini Orders of 2 from £24!