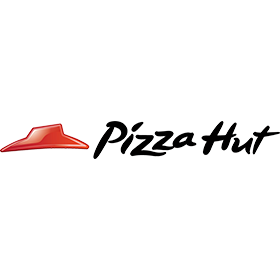 Visit Store
Pizza Hut UK Coupons, Promo Codes and Deals
24 Verified Coupons
Get 2 for 1 Pizza on Tuesdays Coupons
50% Off when you Spend AA335
Get Delivery of Any 2 Pizzas of any Size for £8.99 Each
A10.00 Off When Spending A25 Or More...
Get 2 Pizzas For £7.99 Each With Orders. Valid on delivery and collection service only, cannot...
Get Super 6 Pizzas for Only £6 Each. Exclusions apply. See site for details. Valid at Participating...
Try Pizza Huts new Crown Crust pizza & take another pizza of your choice free
Get 50% Off All Pizzas £15 or More.
Buy 1 pizza get 1 free every Tuesday
Get 50% Off pizzas and sides orders £40+.
Get two pizzas for the price of one.
Get Champions Bundle - Two large pizzas, One garlic bread, One side, 1.5L Drink for £20. Valid...
Get A10 off A25 or more at full menu price.
Get £10 Off Orders Over £30. Delivery only, not valid on collection or in restaurants. Excludes...
50% off orders over 40.00 GBP
Get free pizza when buying a pizza and side.
Get Super 6 Pizzas for £6 Each
AA10 Off when You Spend AA30 or More
Buy 2 Pizzas for the Price of 1
2 for 1 on pizzas for collection
Pizza Hut Delivery: AA10 Off on orders AA30 or more
50% Off orders of A35 or more
£10 off £25 through this link.
2 Pizzas Now: £7.99 Each.
Buy any Two Large or Medium Sized Pizzas and the Cheapest One is Free.
Free Salad with Every Main Meal
Two'sday Tuesday – Buy one, get one free on Pizzas