Manage Cookies
You can control how we use cookies on your device and browser.
What are cookies?
Cookies and tracking technologies are small text files saved on your device when you use a web browser. Some cookies are essential for you to use our site, while other cookies collect data about your browsing habits. We use this data to give you the best experience.
Marketing
We use marketing cookies to deliver ads we think you'll like.
For example, marketing cookies let us show you personalized Honey ads based on your interests.
Performance
We use performance cookies to understand how you interact with our site.
For example, performance cookies help us learn which parts of Honey are the most popular and which parts we could improve for you.
Functional
We use functional cookies to customize your experience.
For example, functional cookies let us remember your preferences like language, country or region and text sizes.

Essential
We use essential cookies to make our site work for you.
For example, essential cookies let you securely sign in and browse our site. These cookies help us keep your account safe and prevent fraud.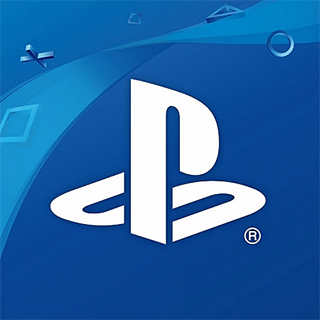 PlayStation Store
PlayStation Store Coupons, Promo Codes and Deals
Apply all coupons in one click
The Honey extension applies coupons at checkout and adds the best one to your cart.
Take PayPal Honey with you to 30,000+ sites
Did you know we automatically try coupons on store sites? Add our extension and let us do all the work for you.
Currently, we only support Chrome, Safari, Firefox, Edge, and Opera.
More Information from PlayStation Store
We try to make sure all the info shown here and under "FAQs" is accurate. However, all details, including specifics around store programs, policies, offers, discounts, incentives, and rewards programs, are provided for informational purposes only, subject to change, and may be inaccurate or out of date. You can check the store site for the most current info and full details.
About PlayStation Store

From triple-A games to the newest indie titles, if you have a PlayStation device the PlayStation Store is your ultimate source for games, movies, tv shows, and more! Customers can purchase digital media for their PlayStation 3, PlayStation 4, PlayStation Vita, or PlayStation Portable via the online store, and then download it directly to their favorite console! At the PSN Store you have access to an ever-expanding library that includes classics like Bioshock, Call of Duty, Assassin's Creed, and Sonic to the newest releases from 2K, Bethesda, Bandai Namco, and Capcom, with more added every day! Each week you can expect flash sales, exclusive offers, and huge deals on games, add-on content, hit television shows, movies, dynamic themes, avatars, and more! PlayStation Plus members can expect even deeper discounts. Add to your digital library, discover new games, play your pre-orders on day one, and never wait in line again!
| Coupon Codes | Total Offers |
| --- | --- |
| 1 | 1 |
Information from this store
Return Policy
If there is ever an issue with a purchase, the PlayStation Store has a robust and responsive customer support service. Customers can check the Knowledge Center for hardware, software, and account management solutions, along with frequently asked questions. You can also contact customer support directly via live chat, forum, phone, or Twitter! Tweet @AskPlaystation for help with basic troubleshooting information, network connection issues, how-to guides, and other general support questions. All purchases on the PlayStation Store are made using the 'wallet' system. Funds are added to the account's wallet, via credit or debit card, for either a set denomination or an amount dictated by the price of the current transaction. Then that amount is debited from the account's wallet when the user makes a purchase. Funds added to the PSN Store are non-refundable.
Shopping Tips
Join PlayStation Plus
As a PSN Plus member you will have access to: --Online Multiplayer – Play online with friends and other gamers! --Free Games – Two new PS4 titles available for free every month! --Exclusive Discounts – Members save up to 70% off games, movies, and add-ons every day!
Check Out Free-To-Play Games And Demos
Explore the latest free-to-play games from battle royale shooters like Fortnite, to PvP strategy games, sports leagues, TCG, and more! Discover new games in the demo section and try before you buy!
Weekly Deals
Check out the Weekly Deals section for the latest flash sales on exclusive publishers, PS Plus specials, and a one-stop shop for all the new deals available on games, add-on content, television shows, movies, dynamic themes, avatars, and more!
FAQ's
Does PlayStation Store have any working coupons right now?
We've recently found 1 active coupon at PlayStation Store. Members have used this code 3,111 times to save on their order. To see if the coupon is still active, add items to your cart and we'll see if it applies to your purchase.
How much can I save at PlayStation Store?
In the last 30 days, Honey members have saved on average $10.20 at PlayStation Store. The most recent successful savings were found by the Honey browser extension 16 minutes ago.
Additional information from this store
Download Policy
Only digital content is offered at the PlayStation Store. To download content to the library associated with your account, you can either purchase items from the PSN Store on your browser and download the media to your device or connect to the PlayStation Network via your PlayStation console and download directly.