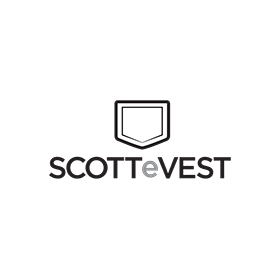 ScotteVest Coupons, Promo Codes and Deals
Visit Store
$22 avg. savings
Up to 10% Cash Bonus
Get 20% Off Your 1st Order
Get 20% off all products. excluding outlet.
Get up to 70% Off Select Items in Outlet
Scottevest has a secret "Sale of the Day" page on which they will on (MOST) days feature 1 item at around 20% off. They ...
Get Free Ground Shipping on Orders Over $200 - U.S. Only.
Sign up for our mailing list & get code for 20% Off any item
50% Off SeV Travel Shorts
70% Off Essential Travel Jacket for Women
One Day Only (3/23/10) - Save 20% only on the Microfleece Pullover ($60 - 20% = $48) You *must* use promo/coupon code MP...
30% Off Camp Shirt + Free Ground Shipping on US Orders $150 Or More
40% off 8 Items until 9/26/2011 http://www.scottevest.com/v3_store/subindex_new_on_sale.shtml
Take 50% Off Puffer and Lola Jackets
20% of Performance Polos. TODAY (March 21, and maybe part of March 22) ONLY!
30% on SeV Revolution Plus
Get 20% off anything. Excludes outlet items.
Sunset readers. Only on certain items though.
Get 20% off anything. Excludes outlet items.
This is your chance to participate in the last big SCOTTEVEST Travel Clothing sale of 2010! There are some fantastic it...
10% Off SeV Puffer Jacket or SeV Lola Jacket
20% offonr time diccount on entire order
Get 20% off your next order
Get 25% off almost everything.
10% off order. (May need to be left in shopping cart for a day)