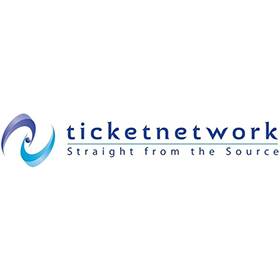 Visit Store
$0 avg. savings
Up to 10% Back
TicketNetwork Coupons, Promo Codes and Deals
10 Verified Coupons

Up to 10% Back
Save $10 on orders $300 or more
Get $10 Off Order Over $350
Save $20 on orders of $250 or more.
Save $250 on Super Bowl LI.
Take 10% off Tickets for Adele, Wicked, Bruce Springsteen, and more
Music Festival 3 Day Pass.
Shop tickets to see Tim McGraw in concert!
Get tickets to some of the hottest sporting events of the year
Find tickets to see the Miami Heat!
Get your NFL Playoff tickets here!
Get NBA tickets to see the Chicago Bulls!
Get tickets to see shows to take the whole family to, or for date nights with standup comedy and Broadway productions.
Find tickets to see The Lion King at the venue nearest you! Valid while tickets and performances last.
Get tickets to the top festivals
Find tickets to UFC fights near you.
Create an account with TicketNetwork and receive a coupon for 5% off a future order!