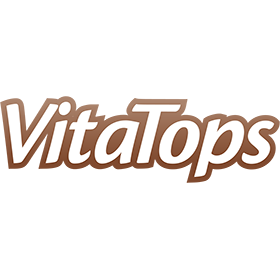 Visit Store
Vitalicious Coupons, Promo Codes and Deals
27 Verified Coupons
New code!Get Chocolate Mix & Match 48-Pack for $55 + Free Shipping.
New code!Buy One, Get One 50% Off The Spooky Vita Halloween Pack.
Take 10% off all your purchases
Get a Free Vitaegg With Purchase Of Bundle Pack.
10% Off Orders of $50 or more
Get 2nd Chocolate Lovers Pack for $10
Get 15% Off Freshly Baked Taste Sampler Pack. That makes each pack only $25.49.
12 Free Vitacakes with purchase of Mother's Day Pack.
Get 10% Off Deep & Velvety Chocolate VitaBrownie 32 Packs!
Buy 30 VitaTops get 6 free
10% Off Fudgy Peanut Butter Chip VitaTops orders of $75 or more
10% off $75+ Expires: 04/07/12
Buy 16, 2 ounce all-natural Deep Chocolate VitaMuffins and get another 16 for $1.
Free 6 Pack of VitaBuns with Order $30 or more
Get 6 of your favorite Chocolate VitaTops for FREE with the purchase of a special 30-Pack of...
10% off. Good through March 31, 2011. Not valid in stores
Dozen Pumpkin Spice VitaTops for just $3.00 when you buy one dozen Deep Chocolate VitaTops!...
10% Off New 50 Calorie VitaCakes
10% off Fudgy Chocolate 50-calorie mini VitaCakes
10% Off on 50-Calorie VitaCakes
10% off New 50-Calorie VitaCakes.
2% Off Select Sugar Free VitaMuffins & VitaTops
$2 Off 100 Calorie Hungry Girl VitaTops 24 Packs
Get 6 Free EnergyLoaf. Purchase required.
Get $2 Off new Raisin Bran VitaTops
Take $2 Off Raisin Bran VitaTops
Save $7.00 on New 50-Calorie Fiber-Packed VitaCakes- No Coupon Needed
Up to 13% Off Select Samplers
Free Deep Chocolate VitaMuffins 4-Pack on Orders of $79
$2 Off New Banana ChocoChip VitaTops
Free 4-Pack Deep Cholocolate VitalMuffins on $79 or More
Get Free 4-Pack Deep Cholocolate VitalMuffins on $79 or More at Vitalicious.com!
Winter Sale! FREE Deep Chocolate VitaMuffins 4-Pack on $79
Save $2.00 on New Banana ChocoChip VitaTops