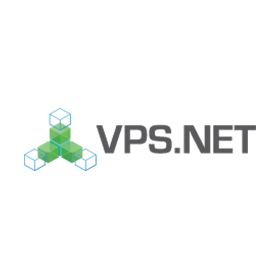 Visit Store
VPS UK Coupons, Promo Codes and Deals
25 Verified Coupons
Deploy a 512 MB Cloud Server for $10 + Free $40 in Credits
$40 Off when you sign up with code + 50% Off 1st 3 months
Deploy a 512 MB Cloud Server for $10 and get $40 in credits using coupon code
Deploy a 512 MB Cloud Server for $10 and get $40 in credits using code
Free auto scaling + Save on hosting needs with code
50% Off deploy a 512MB cloud server for the 1st 3 months
50% Off Deploy a 512 MB Cloud Server for the 1st 3 months
Deploy a 512 MB Cloud Server for just $10 and get $40 in credits using with code
Save $40 when you signup with code + Get 50% Off first 3-months plan
Get $10 - A6.50 credit towards your first SSD VPS server
50% Off Deploy a 512 MB Cloud Server for the 1st 3 months
Get 50% off Deploy a 512 MB Cloud Server for the first 3 months
50% Off Deploy a 512 MB Cloud Server for the 1st 3 months
50% off Deploy a 512 MB Cloud Server for the 1st 3 months
50% Off Deploy a 512 MB Cloud Server for the 1st 3 months
50% Off Deploy a 512 MB Cloud Server for the 1st 3 months
50% Off on a 512 MB Cloud Server for the first 3 months
Deploy a 512 MB Cloud Server with 50% off for the 1st 3 months
Deploy a 512 MB Cloud Server for just $10 and get $40 in credits
Get 50% off for 3 months VPSserver and VPS
50% Off 512 MB Cloud Server For 1st 3 months
Save 10% when you sign up for Annual Cloud Server. No Code Required
Get 50% Off 512 MB Cloud Server. For the first 3 months.
15% Off when you Deploy a 512 MB Cloud Server for the 1st 3 months with Code
Get 30% Off your first month
Save 10% on your hosting plan, No Coupon code required
Buy 4 Node Cloud Server Get 1 Free
10% Off on Building your website or app in the cloud. No code needed.