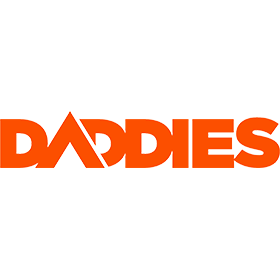 Visit Store
Daddies Board Shop CA Coupons, Promo Codes and Deals
7 Verified Coupons
$5 off your order of $99 or more
$5 OFF Your order of $99 or More.
$5 off an order $50 or more
Get $5 off Orders over $50
Buy one steel and ceramic built-in bearings and get one for 50% off.
50% Off Giro G10 Snowboard Helmet 2011 - Matte Pewter plus Free Shipping within Continental US
15% Off One Ball Jay Hold My Beer Hoody 2012 plus Free Shipping
Summer Clearance Sale! Get Up to 65% off Apparel, Shoes, Skateboards, accessories and more.
Get a free Comet shirt to match with every Comet purchase
50% Off Giro G10 Snowboard Helmet 2011 - Matte Pewter plus Free Shipping
Save up to 50% on select Snowboarding Gear
Save 15% Off on Ambition Team Snowskate 2012 - Black + Free Shipping
Get Up to 50% off clothing clearance