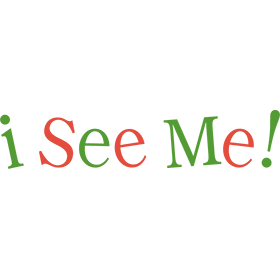 Visit Store
$0 avg. savings
Up to 10% Cash Bonus
I See Me Coupons, Promo Codes and Deals
35 Verified Coupons

Up to 10% Cash Bonus
100% Satisfaction Guarantee.
Free Shipping on $75+ order.
Take a Virtual Tour of ISeeMe.coms holiday book, My Very Merry Christmas!
Save 15% on Holiday Books
Get 67% Off Customize and Personalize My Very Own Animal T Shirts for just $5.
Get 20% off your next order when you sign up for newsletter.
Get 15% off when you like us on Facebook
Take 15% off Who Loves Me? Personalized Book
Get 40% off personalized lunchboxes.
Save $5 on Personalized Puzzles
Get free standard US shipping on orders of $75 or more.
Get a Free Sheet of Stickers with your book order at ISeeMe.com
Get 34% Off My Very Own Animal T-Shirt.
Get Free shipping when you order $60 or more
Get free standard Shipping on all orders $75 or more.
15% off 6+ Coloring Books.
Memorial Day Sale - Save 30% on any purchase! Use code MEMORIAL2016. valid 5/27-5/30.
Halloween Sale - Save 20% use code IMAGINATION
Get 30% off Personalized Lunch Boxes.
Save $30 on $150 or more.
BUY 4 BUY 5+ - SAVE 33% AND SAVE $16
15% Off A Christmas Bear for Me
$10 Off orders of $19.95+
Get $10 Off when you spend $50+ & Free shipping.
Get Up to 30% Off Your orders
Save 15% "A Hanukkah Bear for Me" personalized storybook at ISeeMe.com with coupon code. Expires...
Save $4 when you buy 2 placemats with coupon code save4 or Buy 3 Placemats, and save $9 when...
Get $9 off when you Buy 3+ personalized placemats
$20 off $95+ & free shipping!
Free Shipping and Book Signed by Author
Memorial Day Sale at ISeeMe! Save 20% use code MEMORIAL20
15% Off The God Loves You and Who Loves Me books
Get 10%, 20% or 30% off your order.