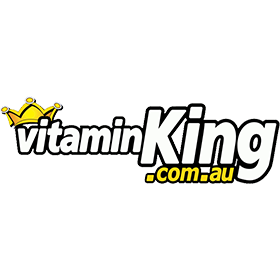 Visit Store
Vitamin King AU Coupons, Promo Codes and Deals
5 Verified Coupons
Get 5% Off all Supplements
Get 10% off your purchases
Get an Extra 7.5% off all supplements. Includes your whole cart!
Get an extra 15% off Scitec nutrition.
Get an extra 30% off I force nutrition.
Free Shipping on SPB Fitness Packs
Buy 2, Get 1 Free Define Protien Bars
$10 Off RRP Thyro Guard by Nutra Life 500mg 50 Tablets
Get Up to 52% Off RRP Krill Oil
Get up to 54% Off RRP Kyolic High Potency 120 Capsules - Wagner
Free Freight buy USP Labs on OxyElite Powder
Get up to 46% Off RRP Xtend BCAA 90 Serve Blood Orange - Scivation
Get Up to 20% Off Pet Care Products
Get Free cellucor gym bag and shaker on order of c4 and alpha amino
Get Free Bioburn on order of 3kg of horleys Ice.
$30 Off Pollen Pack by Australian by Nature 360 capsules + Free Honey 500grams
Get Free Shipping on Orders Over $200
Get Free Bonus 10 Capsules & Tote Bag
$5 Off RRP Wild Yam Cream by Nature's Goodness 100ml